7 Delicious menus To Make Your Camping Trip Amazing
Key Takeaways
The essential food ingredients for camping should be a mix of both fresh and dried foods. For example, dried foods are recommended as carbohydrates to provide energy during the day, such as bread, instant noodles, and pasta. Fresh foods are recommended as sources of protein, such as cheese, eggs, meat products, and frozen foods. It should be stored at the appropriate temperature.
The must-have camping items are a camping stove, cutlery, utensils, kettle, cooking box, and pot and pan set. You should choose items that can be utilized daily.
There are 7 recommend menus that meet camping lovers's needs: Bacon wrap with steamed chicken breast and cheese, Vietnamese Pizza with Arabiki Sausage, One pot Pasta with Plant Based Sausage, Plant Based Sausage Rice Bowl with Mochi Miso Soup, Ramyeon wrap Steamed Chicken with Cheese, Spaghetti Box with Steamed Chicken Breast and Bread Lava Soup with Arabiki Sausage.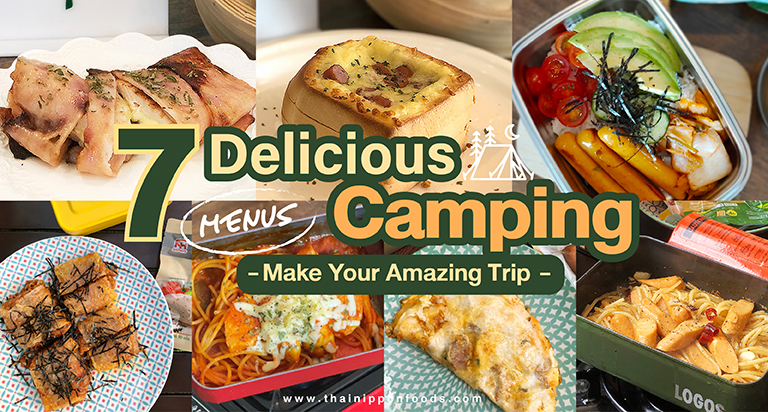 Playing on social media recently, there are people who camping, stargazing, drink coffee, and eating all the camping menus showing a good life. Many people would like to have a moment like this. But after knowing the preparation process, especially about food preparation, they're almost disheartened, so today we'll show you a list of all the important ingredients and items for camping, including recommending delicious menus, to help everyone prepare for camping in the easiest and most comfortable way.
Camping food Ingredients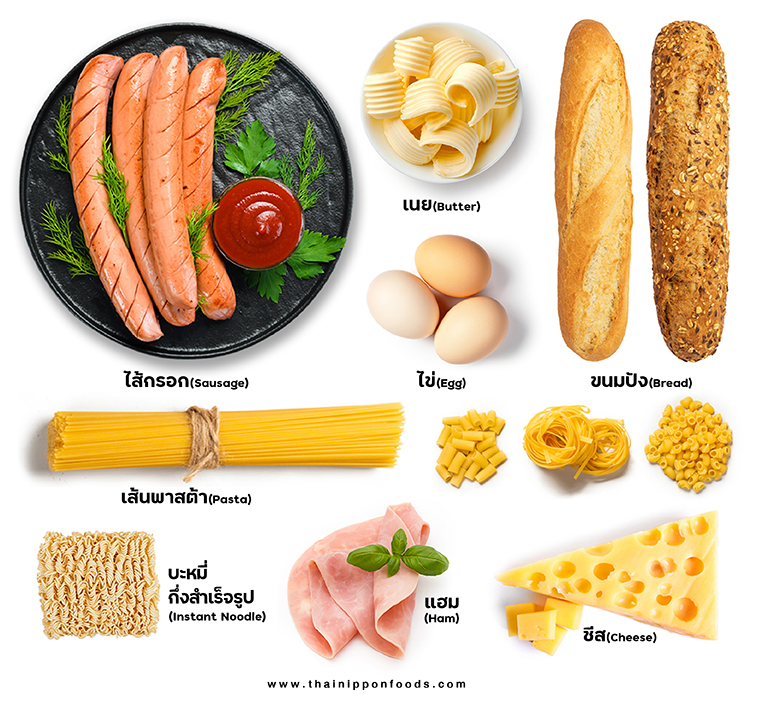 1. Bread, instant noodles, pasta
Basic ingredients, which are ingredients that give the energy, can be used in various activities, can also be combined with other ingredients to create a new camping menu, including Thai food, Korean food, and Italian food. It is also lightweight.
2. Cheese, Butter, Egg
The main ingredient that is indispensable, like butter, can add flavor and scent to our camping menu. Cheese, another favorite ingredient that can upgrade ordinary dishes to be more fragrant and delicious, including eggs, which are a staple dish for many people.
3. Meat products (sausage, bacon)
This is one of the ingredients that many people must buy when going camping. Besides having a good taste, it's also easy to cook. When buying you must look at the quality, taste, and packaging. That a standard exists and is dependable. Like NH Foods are available in many different types including chicken sausage , Arabiki Sausage and plant-based sausages that is all people need.
4. Frozen food (frozen chicken, frozen pork)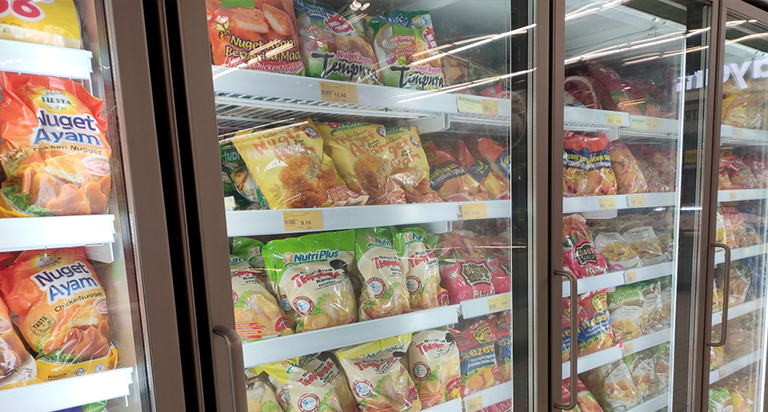 The important ingredient for people that like easy things. Most of them are ready-to-eat, both ripe and flavorful. Just warm it up and serve such as karaage fried chicken and steamed chicken breast from NH Foods They come with quality packaging and are maintained according to international standards for every customer and camping people can eat fully and confidently.
Camping items for a better camping experience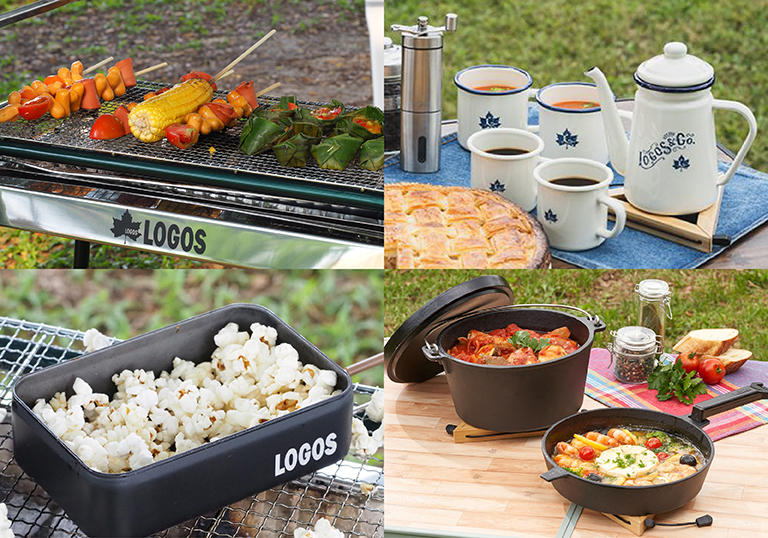 1. Camping stove
The first and the most necessary camping item is the 'camping stove'. In addition to grill as Thai BBQ (Moo Kra Ta). It can also be used as a gas stove. They are available to use both for camping and home with family and parties as well.
2. Cutlery, plates and kettle
Coffee and hot cocoa in the morning in the midst of nature are indispensable, so the kettle is a must-have camping item for coffee lovers, as well as the regular and portable cutlery. Especially for campers. The last but not least is the classic enamel plate with high heat resistant properties which can put it on the stove and oven as well.
3. Mess kit cooking box
A compact cooking box is very useful. Besides packing food, the box can also be used for food preparation. Because the lid has a removable handle and the box's lock, so it's a great camping item that saves space in your bag. You can also use it as a lunch box for your kids at school or in the car during rush hour.
4. Pot and Pan Camping Set
Campers who love cooking will also love the Pot and Pan Camping Set. It is an important helper brighten your camping trip. Because it has functions that respond to all boiling, stir-frying, currying, and frying, the lid can be used with both pots and pans. The handle is removable and can be lifted off the pot's lid. It's the perfect camping item for any location. Both the camping ground and the kitchen in the house
After everyone knows the ingredients and camping items, here are seven recommended menus, especially for tent campers. Both are delicious and easy to cook.
7 menus Recommended camping menus that campers must love
1. Bacon wrap with steamed chicken breast and cheese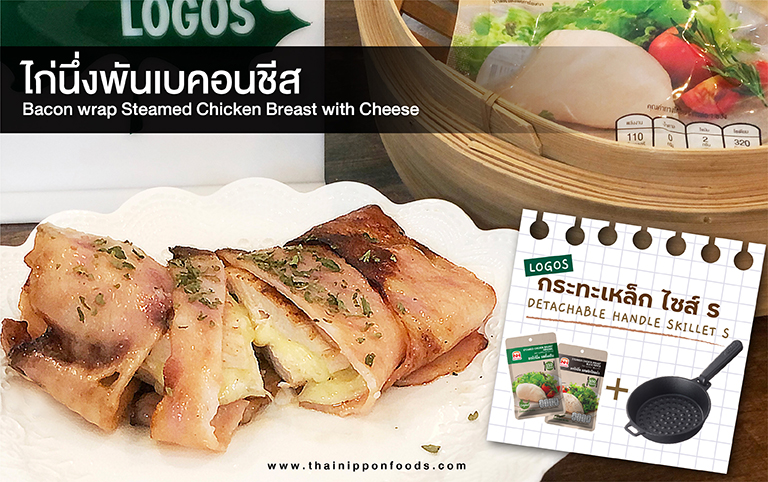 This camping menu is especially for cheese lovers. Simply slice a steamed chicken breast from any NH Foods flavor then stuff it with grated cheddar cheese, then wrap the bacon around the chicken breasts, heat the camping pan with butter and grill the prepared chicken breasts. That's all.
2. Vietnamese Pizza with Arabiki Sausage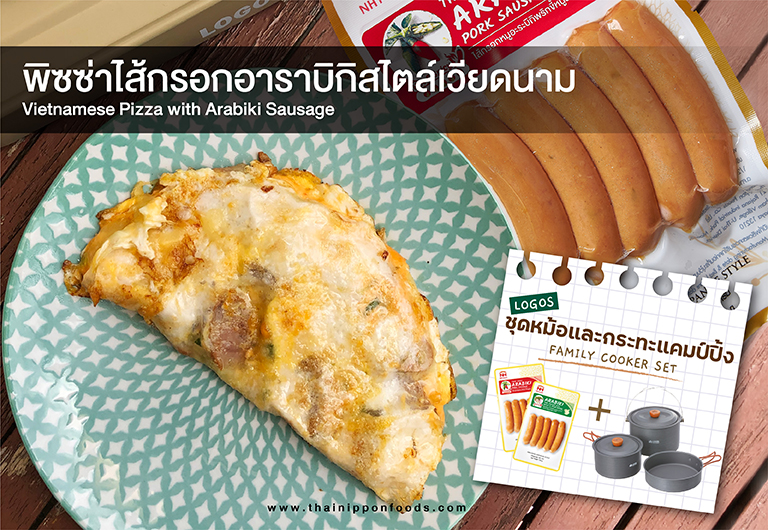 This is Vietnamese food that every camper likes. Just heat the pan, add vegetable oil, and follow with a Vietnamese rice paper. When the rice paper starts to puff up, crack an egg into it and spread it evenly, then slice the arabiki sausage and put into the pan, followed by grated mozzarella cheese. Add flavor and smell with mayonnaise and chopped spring onions. Only this, you will get a fragrant camping menu that will make the other campers be hungry.
3. One pot Pasta with Plant Based Sausage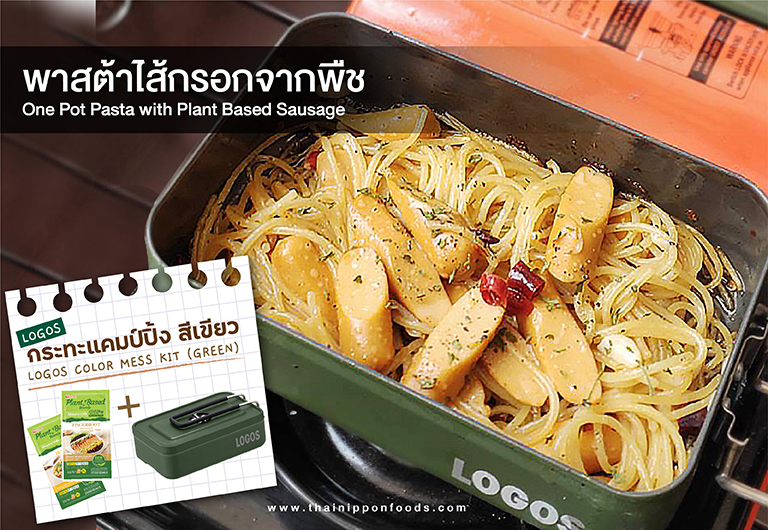 Especially for vegans lovers, Warm up the pan first then followed by chili, garlic and olive oil. Stir-fry until aromatic. Add pasta then pour water over the pasta to cover it. Come next with NH Foods plant-based sausage, a pinch of salt and black pepper. Close the lid and wait about 5 minutes for the pasta to cook. At this moment, we can have a delicious camping menu and can take cool photos for posting on social media as well.
4. Plant Based Sausage Rice Bowl with Mochi Miso Soup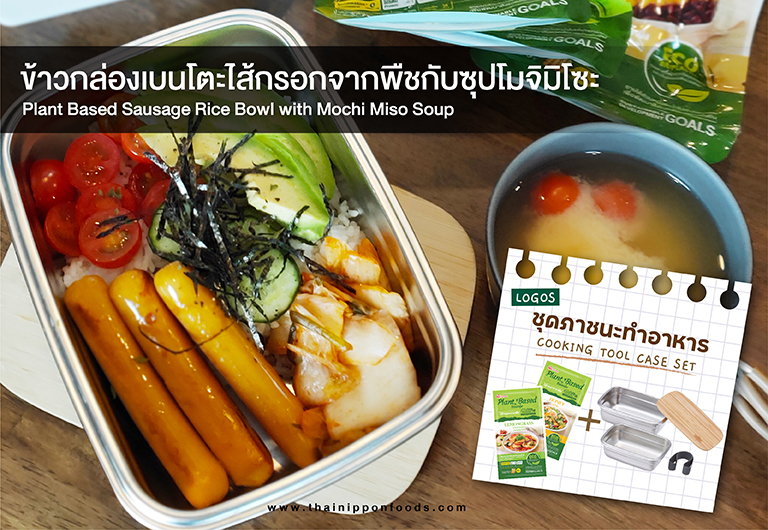 A simple Japanese menu that anyone can make. Start by preparing soup. Water should be brought to a boil before adding the miso, tomatoes, and mochi. While we wait for the soup, let's make the bento. Pour olive oil into a hot pan, add the veggie sausages and fry until it turns golden brown. Then put everything in the cooking box from Japanese rice, tomatoes, cucumbers, kimchi, avocado, and plant-based sausage. That's all.
5. Ramyeon wrap Steamed Chicken with Cheese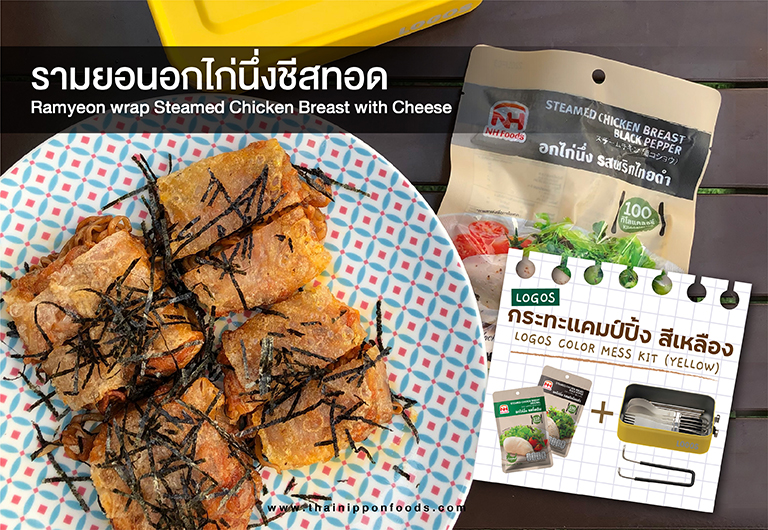 Cook ramyeon noodles, drain the water, and season with a spicy Korean sauce to make a cheesy camping menu. Bring the Vietnamese rice paper through the water until it's wet. topped with NH Foods sliced steamed chicken breasts and grated cheese for more deliciousness, then followed by cucumber and ramyeon. Fold the rice paper into square pieces before frying it. Only this, you will have delicious snacks to eat during the camping trip.
6. Spaghetti Box with Steamed Chicken Breast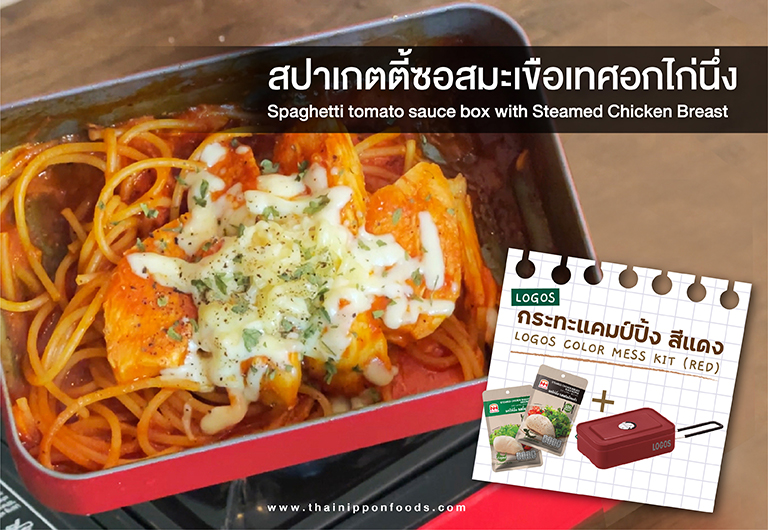 The high-class camping menu for people who like Italian food. Heat the pan, add the butter, sliced steamed chicken breast, pasta and tomato juice, season with garlic powder, black pepper and salt, cover and cook for 5 minutes, top with grated cheese, ground oregano and a little black pepper. Then campers' dinner will be ready to be served.
7. Bread Lava Soup with Arabiki Sausage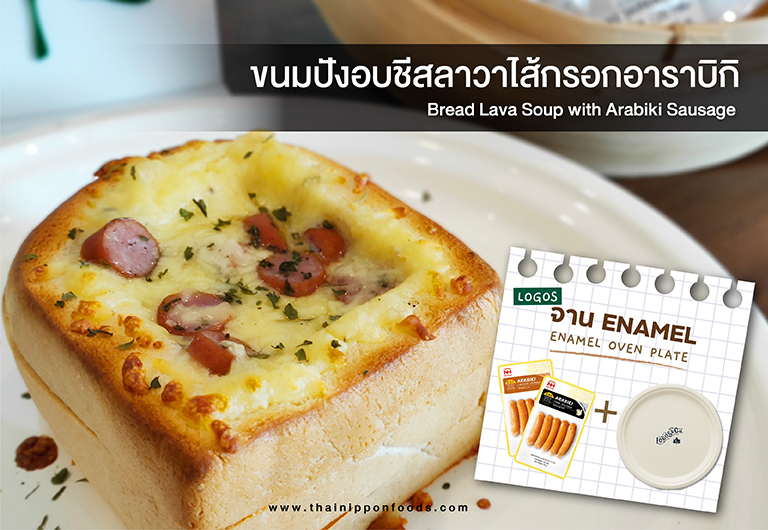 The smell is guaranteed with the delicious ingredients on this menu. Start with taking corn soup can, water, and sliced Arabiki sausages in the pan and stir well. Then put 3 slices of bread together by cutting the middle of the top 2 sheets out to put the corn soup on. Top with grated cheese, Arabiki sausage, black pepper, and ground oregano. Then put it in the oven to melt the cheese. Finally, we have a fragrant menu.
This is a list of seven camping menus that are delicious, perfect for nice photos, and make a better camping experience. For anyone who will go camping, don't forget to try it. And for those who don't have any travel plans, you can also try them at home. You can do both outdoor activities with friends and indoor activities with family at home by using high-quality NH Foods products and beautiful design camping items from Logos This will make everyone happy, no matter where they are.
---
More information & Promotion campaign at
Facebook : https://www.facebook.com/nhfoodsthailand
Website : https://thainipponfoods.com/
Instragram : @thainipponfoods
LINE OA : @thainipponfoods
Youtube : https://www.youtube.com/channel/UCFcXtn8BSj60qPPh9R1xLgQ